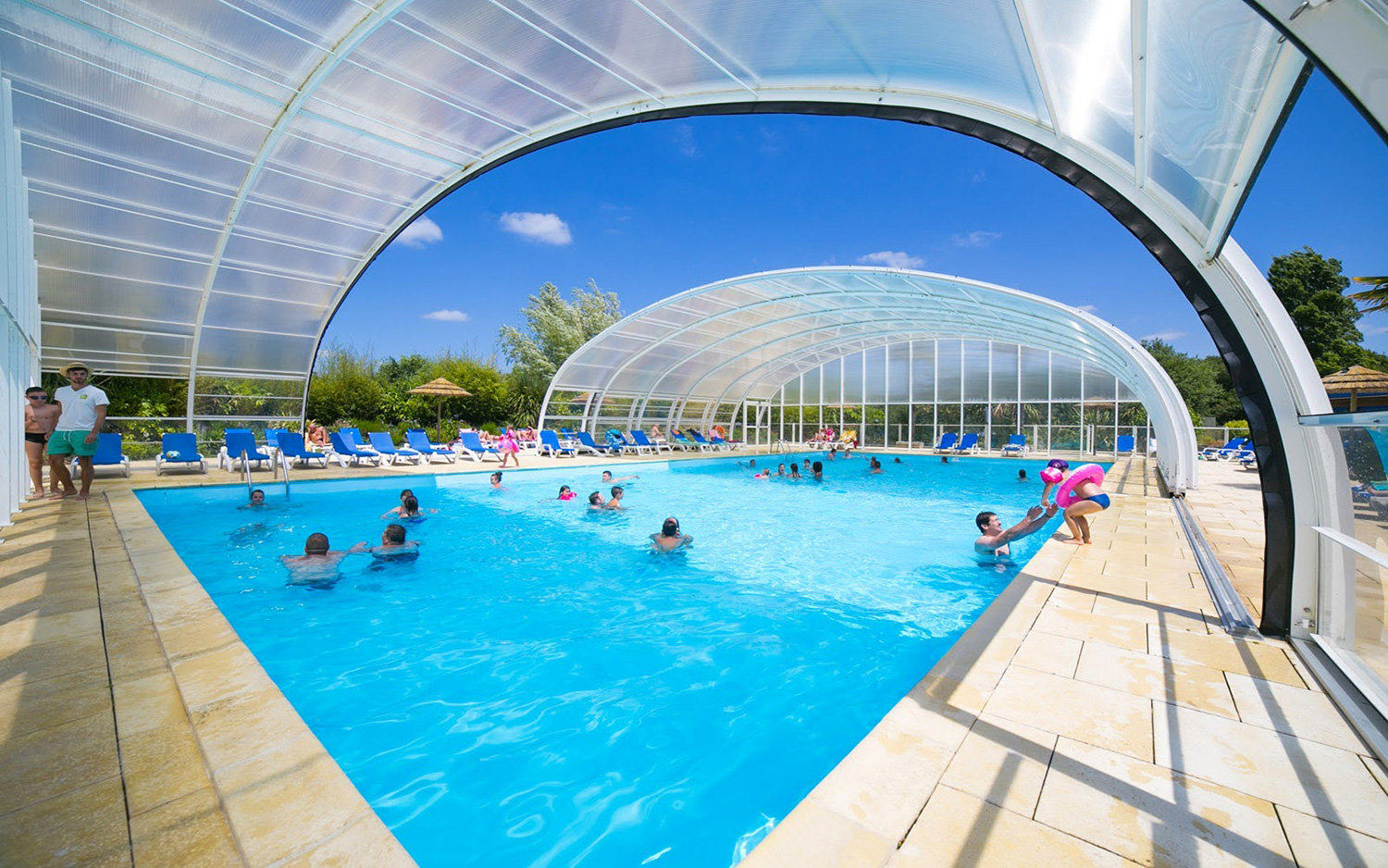 The heated swimming pool
You will feel like fish in the water! Discover the heated swimming pool in the aquatic area (20x10m) and swim a few strokes before reaching your mobile home or campsite.
This indoor or semi-discovered swimming pool (if the weather is capricious!) Is ideal for relaxing, doing more physical activity or teaching children to swim!
Slides and children's area
Relaxing and sunbathing, the joy of a 4-star camping holiday!
After the descents of the giant aqua-tube slide and the games with the children in the water garden ... Choose the "chill" option and sit comfortably on the deckchairs by the pool.
Your options: Read, listen to music, chat, or just do nothing! After all, that's vacation too, right?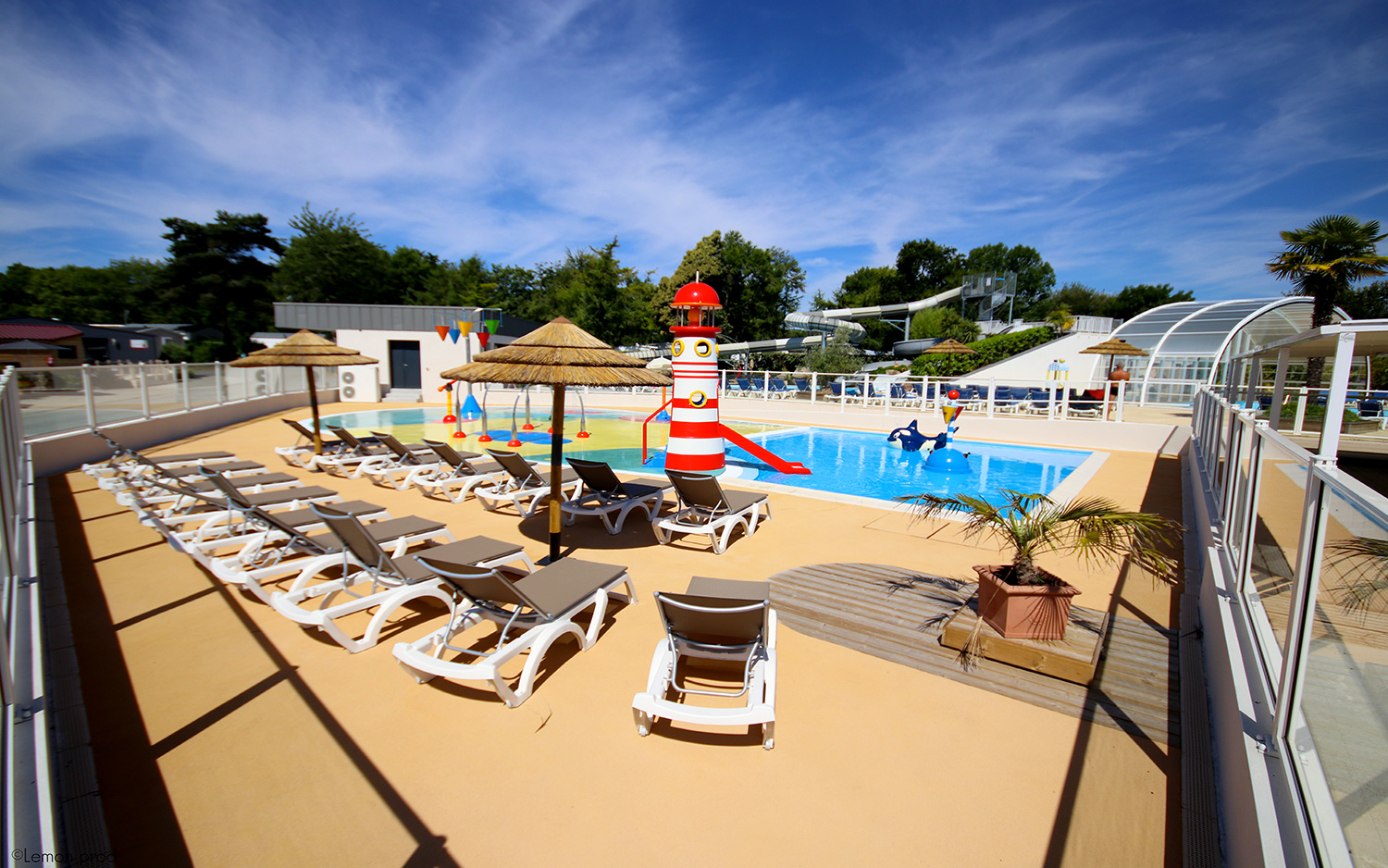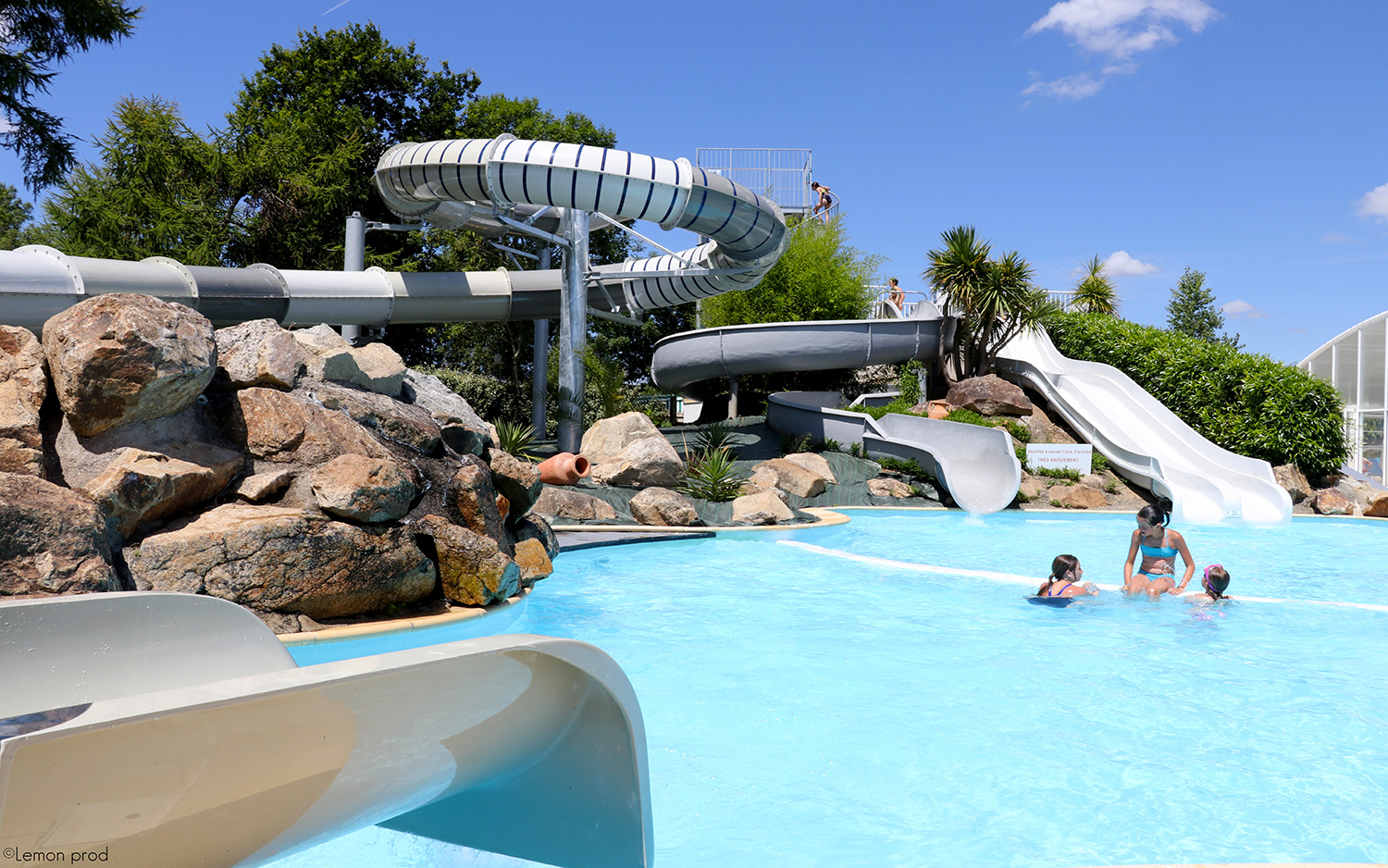 Water water garden
If you are a regular at Kerzerho campsite, you already know the big slide and the slides that make children happy.
The campsite invites thrill seekers to discover the last slide: be brave and test the aqua-tube: 50 meters of sliding and turns for maximum thrills! (minimum size allowed: 1.20m)
Prepare your swim in the Brittany region
Take advantage of the indoor heated swimming pool in April. Opening of the outdoor water park from mid-May.
Reserved for campsite customers, the water park is open every day from 10:30 a.m. to 6 p.m. in low season and from 10:30 a.m. to 8 p.m. in high season.
For hygienic reasons, Bermuda shorts and swimming shorts are strictly prohibited. Only swimsuits are allowed
For your comfort the Kerzerho Aquatic Park is equipped with changing rooms, showers, toilets